Overview
Seeing that your project is in red is not an easy thing to bear – it's high time to experiment with your milestones and workloads.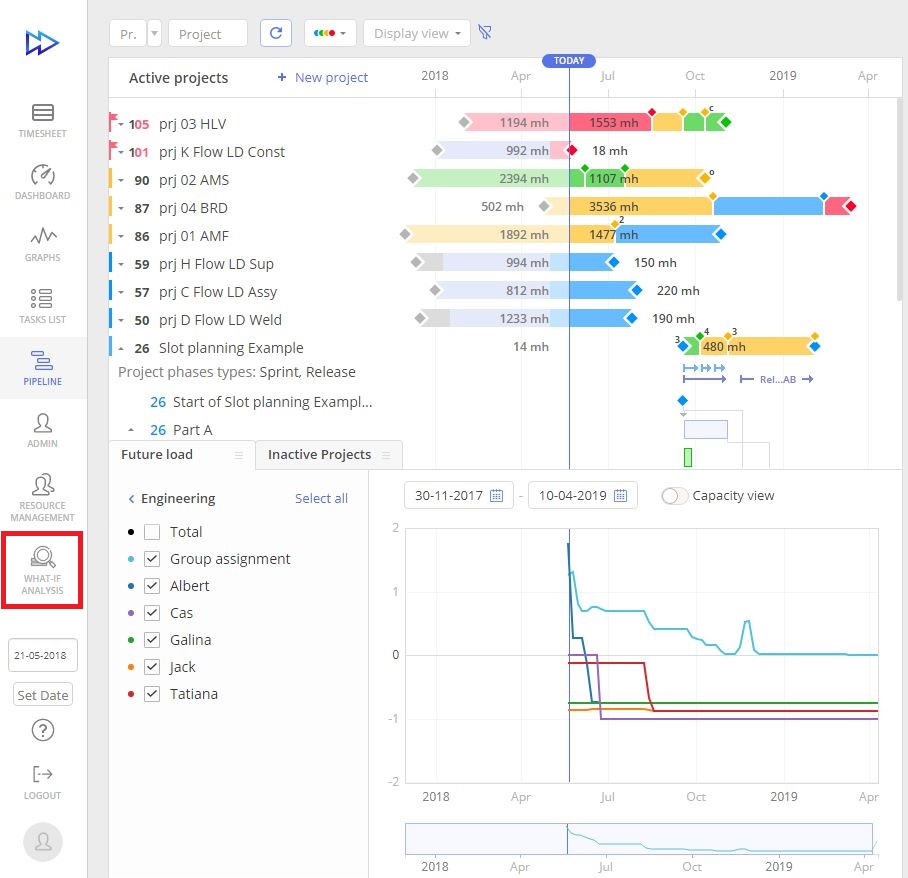 Screen #1– What-if-analysis (button)
What-if Analysis is located at the bottom of the menu. Turning it on, only you will be able to see the changes you make while your experiment and your actions won't exert any influence on the system and work of others. However, the system will make necessary calculations for you as it always does. Let's say you're in a lab mode and you can do whatever you need to look for better optimization routes. Assign an employee to another group in the Resource Management page, move a milestone in the Pipeline, and look what happens.
The logic behind What-if Analysis
Project managers are always curious to know what their progress would be like if any changes were made in the Pipeline. What if I could move a couple of milestones, add more people to the project, and thus optimize work in the most efficient way? But they don't want a direct impact immediately. After careful consideration, we decided that it's essential for these kinds of experiments to happen without affecting real-time flow in the system. That's why we developed a new feature – What-if Analysis, allowing project managers to change whatever they like in the system for the sake of better decision-making without impacting real time progress directly.
What-if Analysis main functions
With What-if analysis you can simulate work till the date specified by pressing the double-arrow button. Choose a date and Epicflow will suggest how your progress might look like in the future with changes you've just applied. The system will move the date to the one you specified and you'll find yourself a month later from now, for example, able to see what's actually going on with the progress and even looking back how your projects developed in time up to this moment.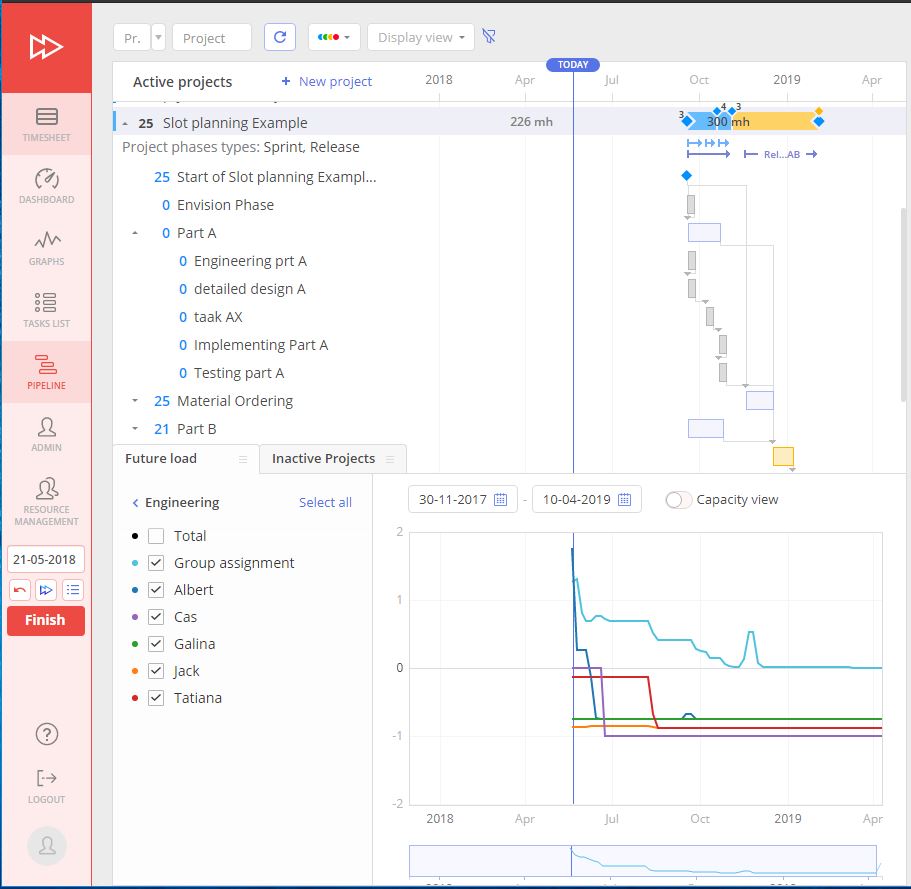 Screen #2– What-if-analysis (main functions)
After you conducted the analysis, just mark it done and you'll see the system in its initial state. What-if analysis is a unique instrument that lets us play different versions and schemes of multi-project management routine if there are problems you'd like to solve, but they take a little bit of experimenting before you actually take any steps further.