Select User
Navigate to "Resource Management" page and either add a new user by pressing sign "plus"(left top corner, see Manage Users-> Add user) or open "User card" for the user you want to invite by clicking on it.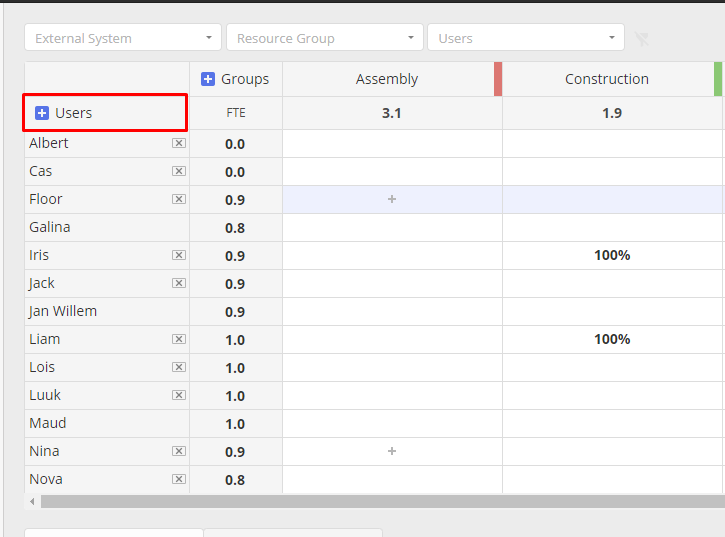 Screen #1 – New User Sign
Invite User
In the user card, specify the name, mail address and additional roles if applicable.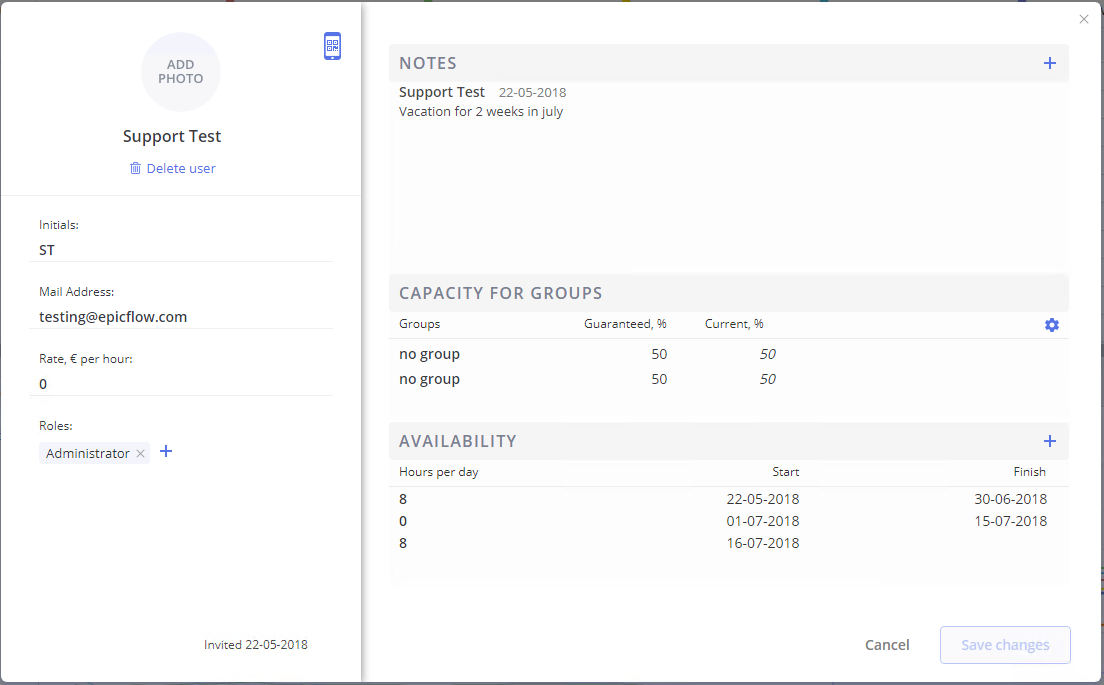 Screen #2 – User Card
As soon as you specify appropriate email address in the field "Mail Address" new button "Invite" is going to appear in the bottom left corner. Pressing on such will send an invite for the user to join the system.
By completing these steps, you will be able to fine-tune the user, which is described in our wiki section called "Manage resources"
Re-invite user
In the resource management page you can see if a user has excepted the invitation by the envelop sign. You can re-invite the user by opening the user card again and press "Re-invite"

Screen #3 – Re-inviting user