After being invited you will receive an email. Just accept the invitation to activate your account (Screen #) You'll be automatically redirected to Accept invitation page (Screen#2). There you will need to provide your credentials. Your email address and user name must be unique within Epicflow and can both be used to log in to the system.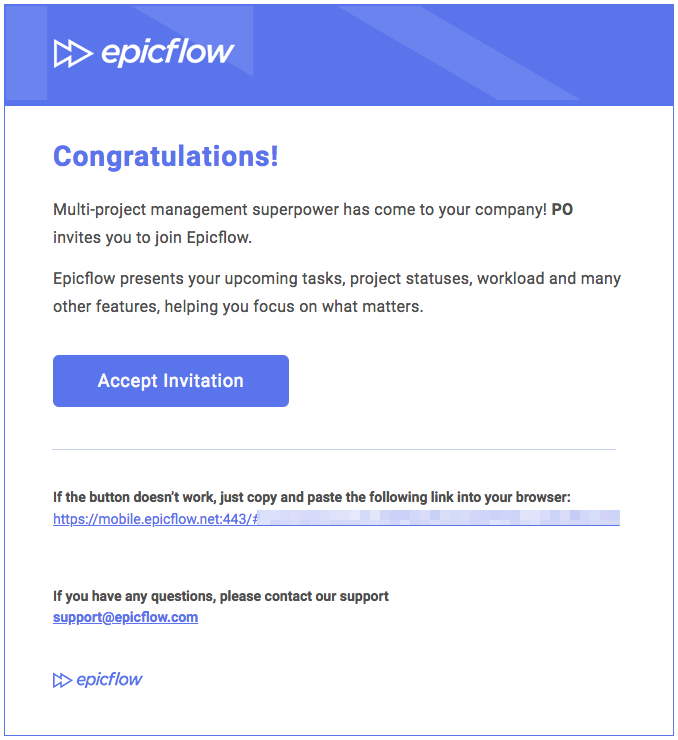 Screen #1 – Invitation Email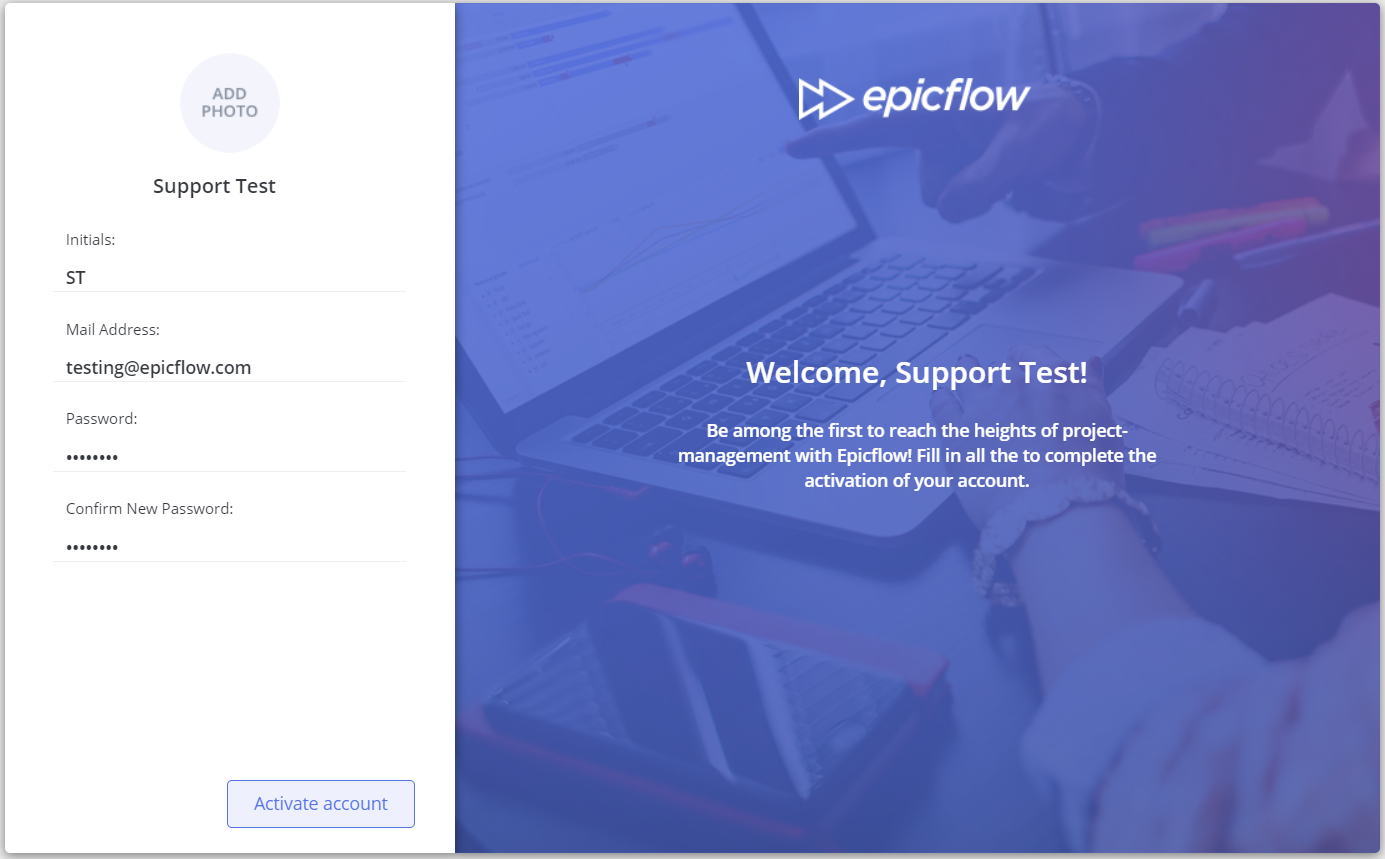 Screen #2 – Activation account page
As soon as you finish with it, press Activate account button and login into the Epicflow system.