Welcome to the Epicflow system. After being invited you will receive an invitation email. This email indicates who is the inviter. Just accept the invitation to activate your account (Screen #) You'll be automatically redirected to Accept invitation page (Screen#2). There you will need to provide your credentials.
If the administrator granted you the permissions, you are also able to change your name, initials and email address. Your email address and user name must be unique within Epicflow and can both be used to log in to the system. More about this you read in this article.
The password should comply with predefined guidelines (e.g. lengths, type of characters) which can be adapted on request by Epicflow's system administrator.
After ticking "Activate account" , the user ll be prompted to agree to the privacy policy, GDPR regulations, and cookie use. Note: The Epicflow system uses only essential cookies.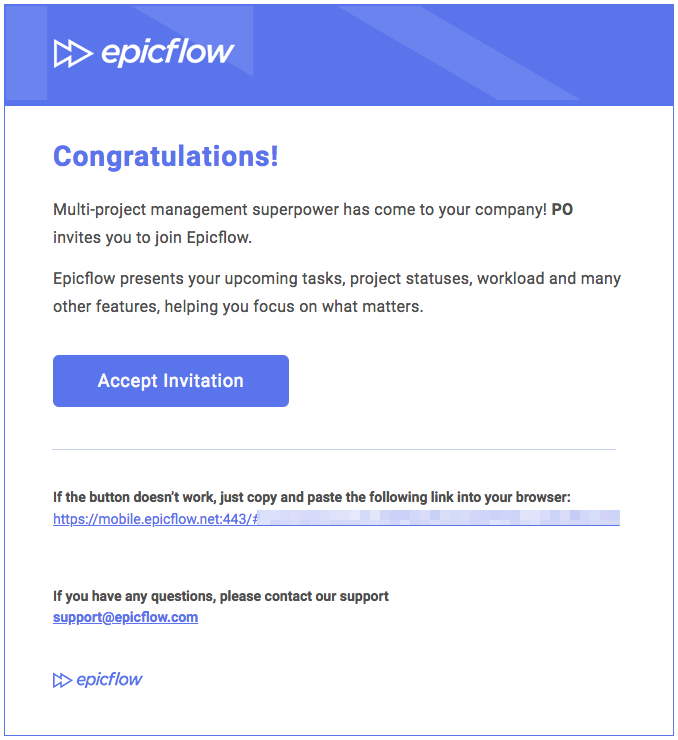 Screen #1 – Invitation Email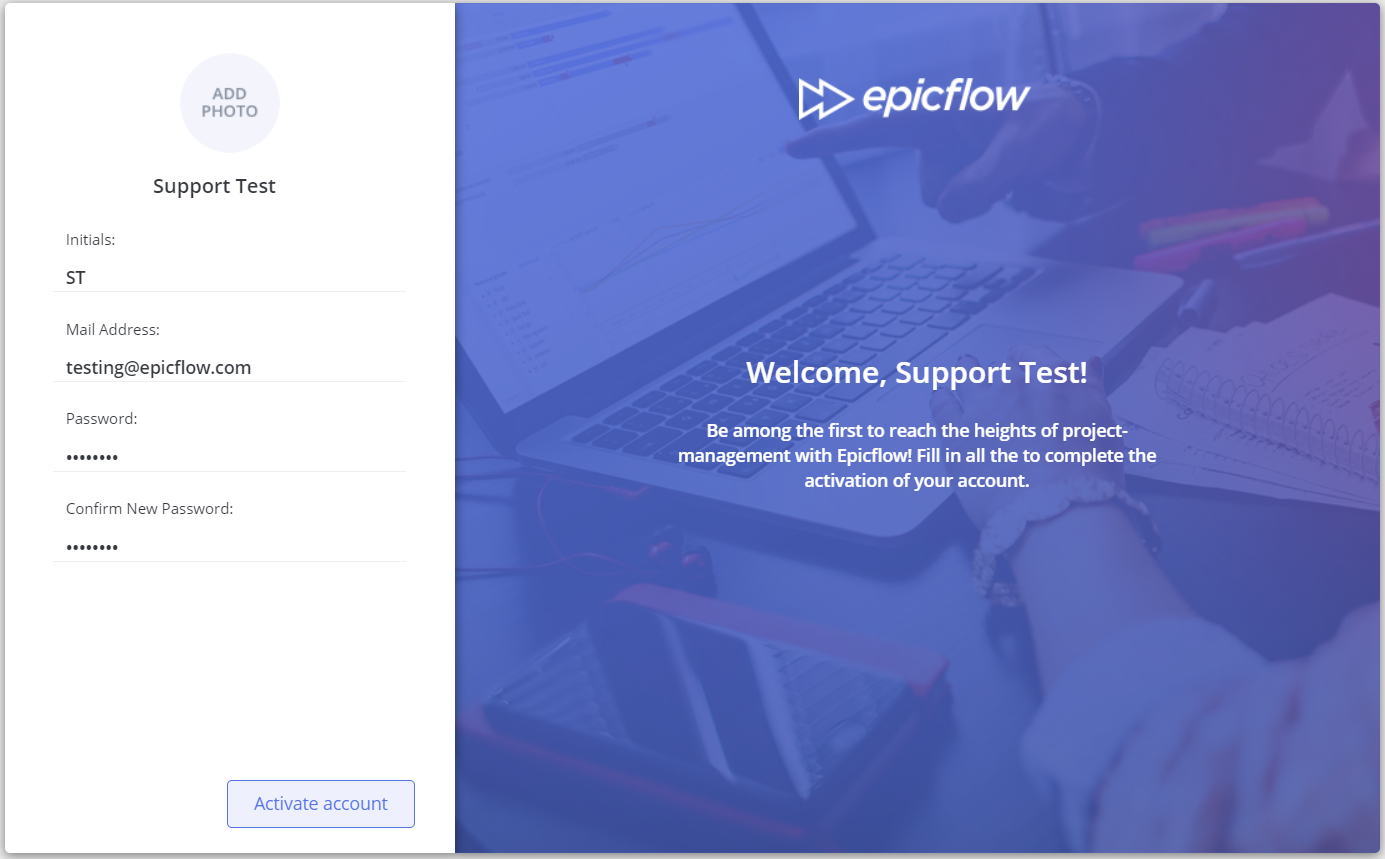 Screen #2 – Activation account page
As soon as you finish with it, press Activate account button and login into the Epicflow system.