Value of this functionality is to provide more detailed overview of produced output by your team at the historical timeline with the ability to adjust such values accordingly for next analysis by PM and team itself.
Overall Overview
With granted accordingly permissions you will be able to navigate to the Timesheet page by selection of an appropriate item of the system menu located at the left side of the page.

Screen #1 – Timesheet – General view
Timesheet page consist mainly of two parts:
left side with the description of all assigned tasks on particular user, group or project ranged by User Groups and Summary items
right side with indication of produced output on particular task at timeline.
Filtering out
For better and targeted information depiction system provides different filters:
Filtering by resource name
By default only one resource can be selected for the information depiction.
Screen #2 – Timesheet – Resource selection
 by Resource Group or Summary item collapsing

Screen #3 – Timesheet – Groups and Summary items selection
by specifying Text search filter key in the text search bar located at the top of the screen

Screen #4 – Timesheet – Text filter
Screen #5 – Timesheet – Date range
Output Adjustment
One of the main functionality is to get previously reported output corrected accordingly. For that user, with granted accordingly permissions, can navigate to the particular date either:
via date picker element usage
or
by scrolling the top dates line or simple drugging it
As soon as correct task is located by selecting appropriate cell with value you will be able to adjust it.
Also every 15 seconds of a timeout after the latest user's activity system performs automatic page update for depiction of actual information.
Please note that editing can be performed only per task but and forbidden for the summary item.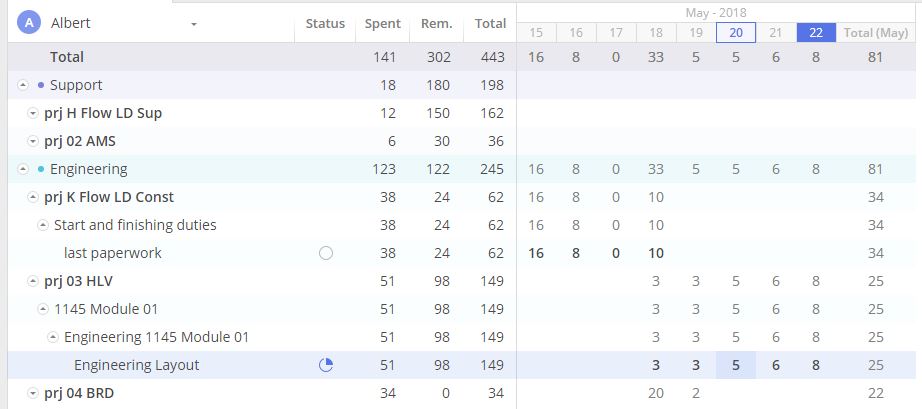 Screen #6 – Timesheet – Editing
Please note that in case of reported output, for the multiple assignment task, and removed record of assignee you won't be able to edit such. Such record will be discolored.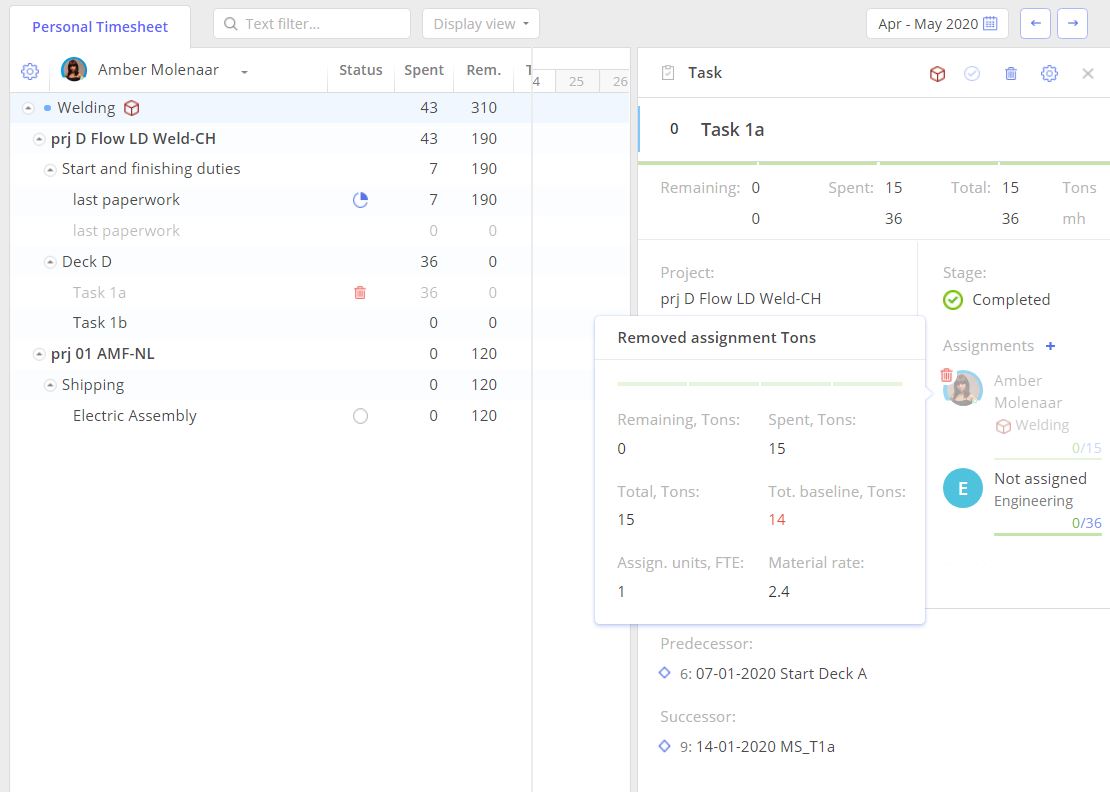 Screen #7 – Timesheet – Removed assignee
View Configuration
Columns
As additional tool system provides functionality to modify set of columns for depictions and setting up their order. That helps to keep focus only over crucial elements.
Configuration of fields set can be done by left click over the "Gear" icon and next selection of required for visualization columns. Also that drop-down menu also allows to set the order of columns by drag-and-drop action.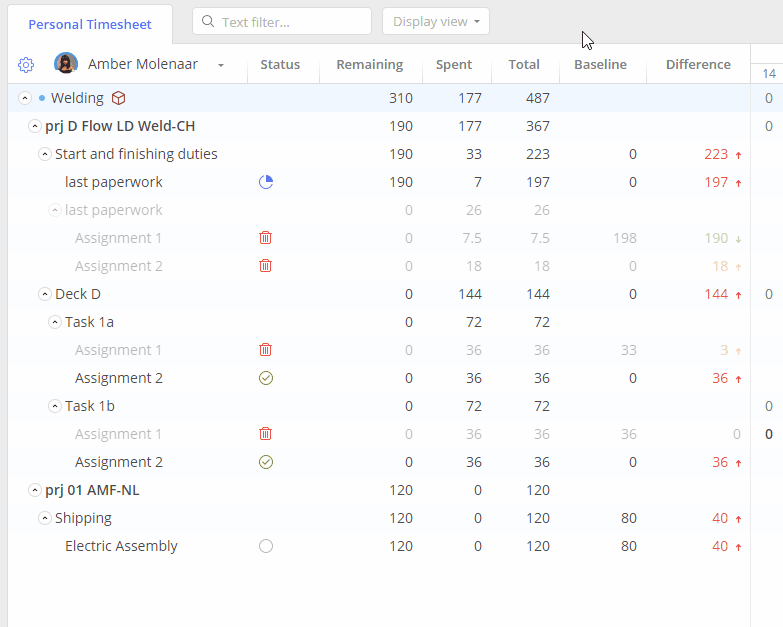 Screen #8 – Timesheet – Columns configuration
Grid
As additional tool of data grouping reported hours can be visualized with the next grids usage: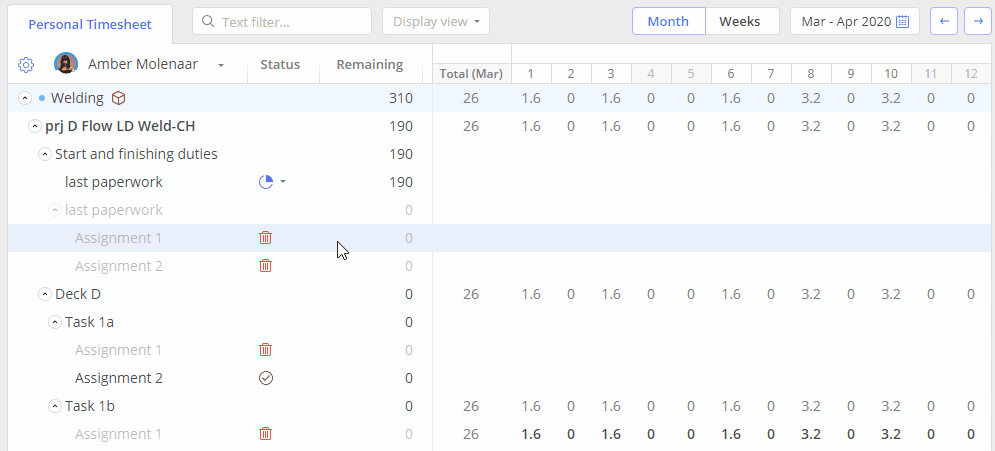 Screen #9 – Timesheet – Date Grid