This functionality will help you to facilitate your analysis and status control during the weekly calls.
Be aware that for it's sage you need to define a filter at Resource Management page based on the list of resources. Any other filter from other parts of the system or from Resource Management page which does not define resources explicitly is not usable at Meeting View mode.
To create a filter for the Meeting View mode you need:
Go to the Resource Management page and and select required users from "Users" filter.
Save the filter.
To change order of the previously selected resources you need to left click on "Users" filter and use drag-and-drop functionality for each required item of the defined filter. That order will remain at Meeting View mode.
Return to the tasks list page and switch the Meeting View mode.
Select previously created filter.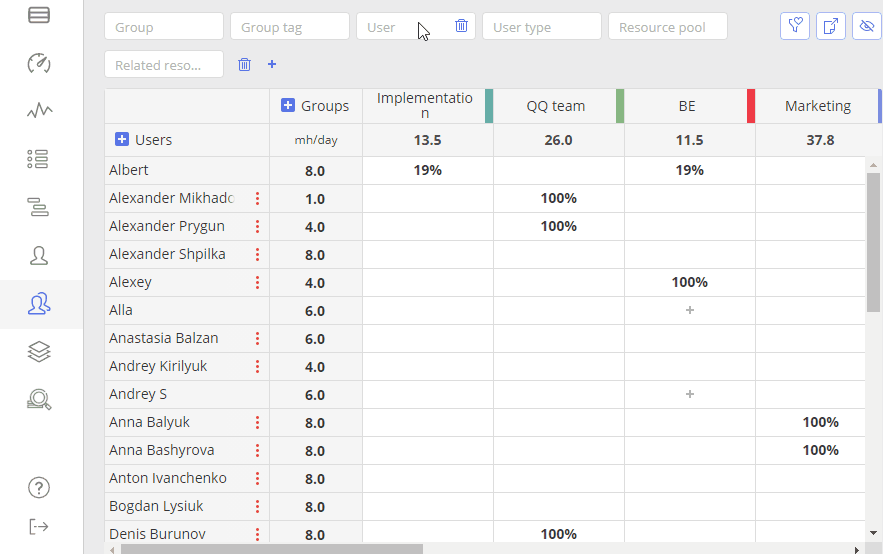 Screen#1 – Meeting View Filter