From time to time you may have typically similar projects by their structure. In order to decrease planing time and make the process of copying elements from one project to another more comfortable, Module Library has been developed. With its help, you can easily store a set of summaries and tasks that are typical for your projects and use them further by transferring to other projects.
Overall Overview
Module Library is available in the Pipeline page or Quick Edit mode for the users having corresponding permission for project view and management.
Screen #1 – Module Library – Opening
Basic Operations
By default, Module Library is empty. It's up to a project manager to fill it in with corresponding items.
Adding
To add new item into the library you need to:
Navigate to the required at Pipeline page

Select  "Add to module library" item from the context menu.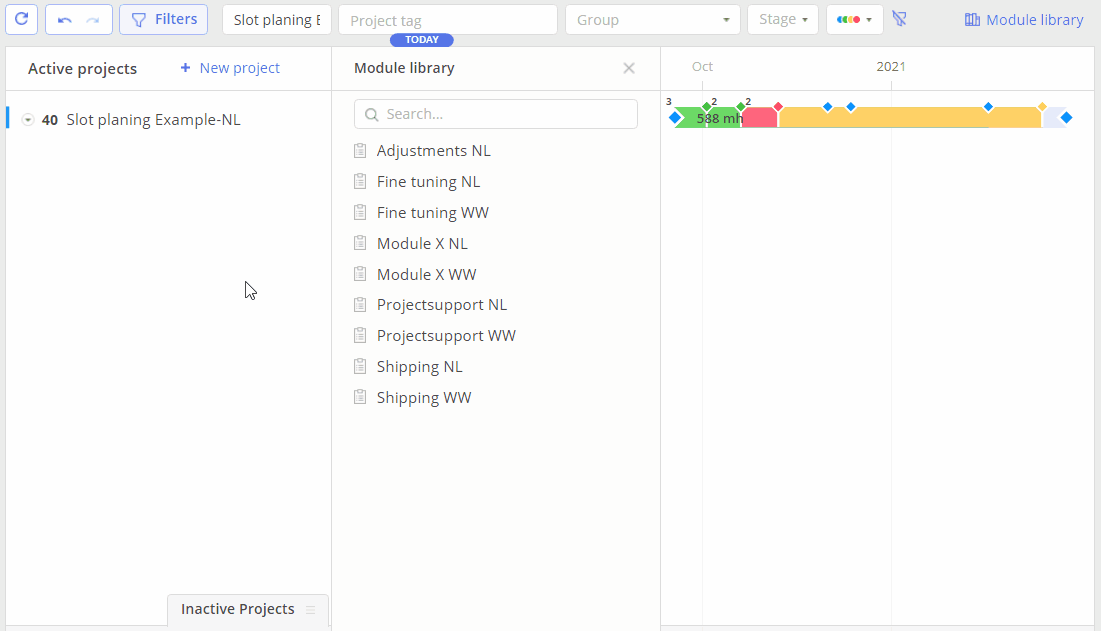 Screen #2 – Module Library – Adding new element
Editing
For clear and better representation, any element placed into Module Library can be renamed. To rename it, select an "Edit" icon located to the right from the item's name.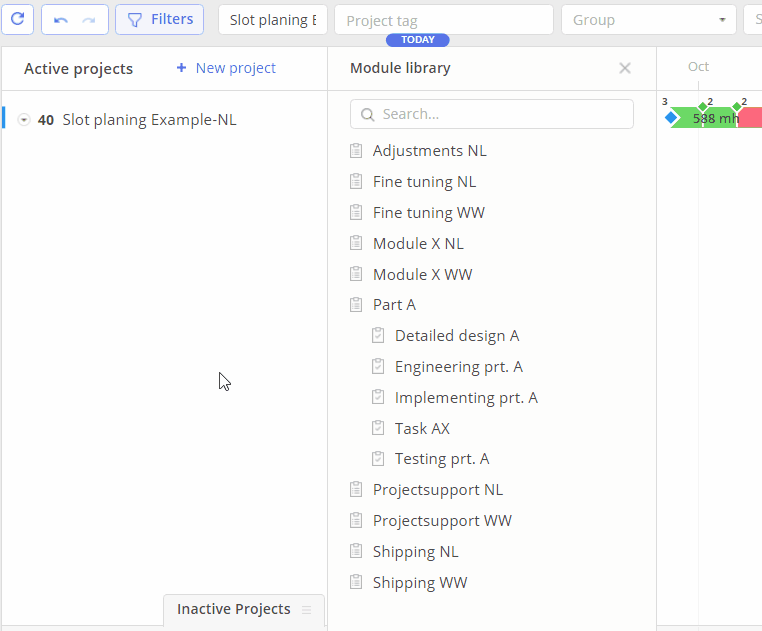 Screen #3 – Module Library – Name editing
Removing
To remove an item from the Module list, click a "Delete" icon located to the right from its name.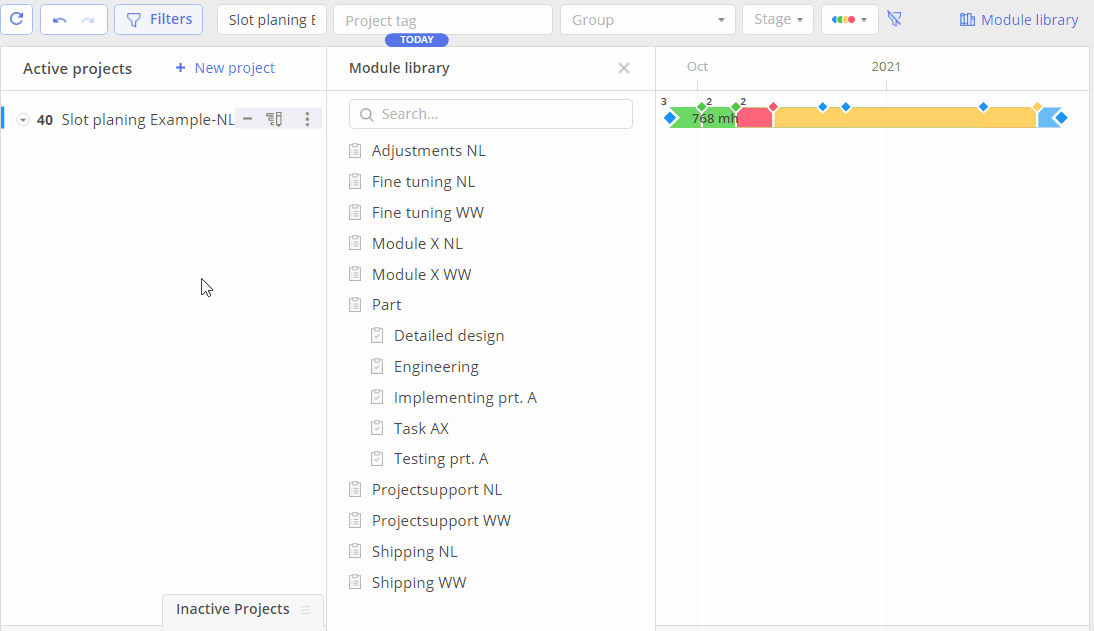 Screen #4 – Module Library – Items deletion
Inserting
You can also past any element with a drag-and-drop action.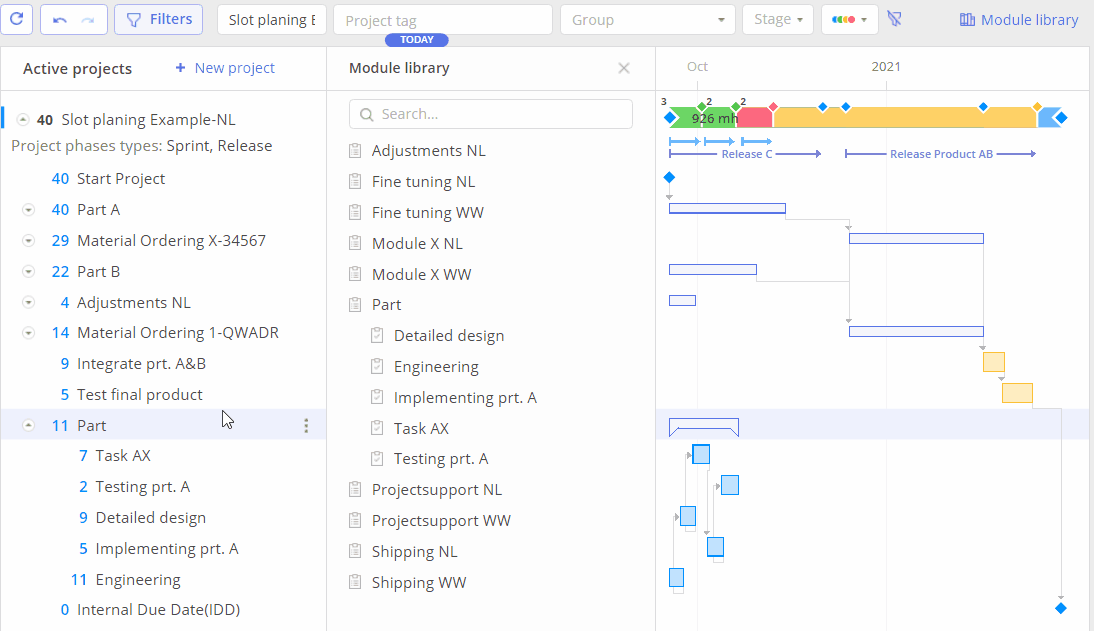 Screen #5 – Module Library – Drag and Drop elements from the Module library into the project
Module Library usage limitation
Module Library with full its functionality can be used for the projects of next types :
However, there is a limitation of Module Library usage for the JIRA projects, since such usually do not support hierarchy of more than 3 levels. As result only items copying from the project to the Library is allowed.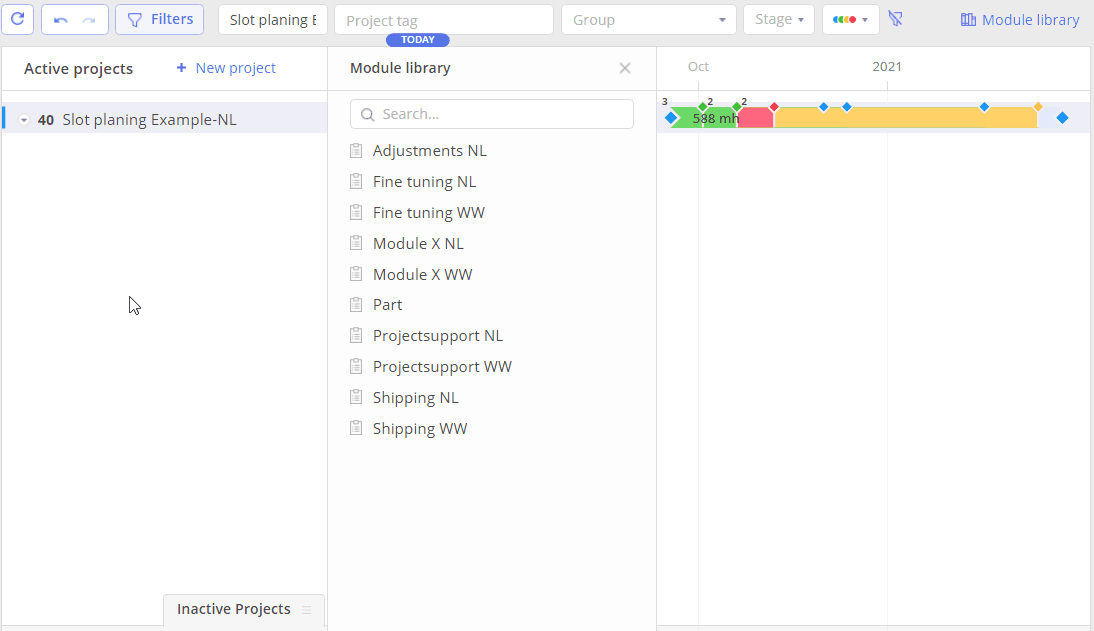 Screen #6 – Module Library – Copy-Past elements from the Module library into the project