This feature serves to control and manage the activities which involves consumption or production of materials.
Group Creation
To start with it usage, as a first step, a special Material group must be created.
Go to the Resource Management page and choose a corresponding item in the Group field. Add the material group name and fill in the corresponding blanks to start controlling the way your employees are utilizing it.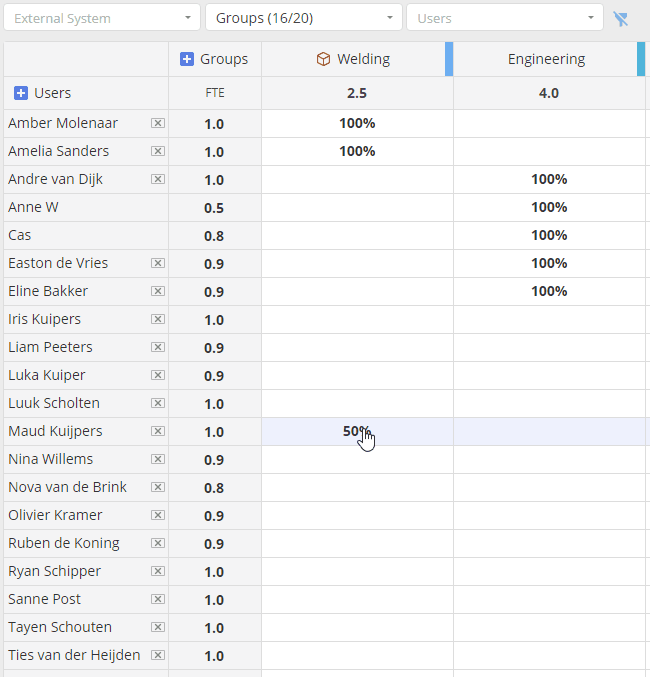 Screen #1 – Material Group Creation
For group creation next fields must be specified:
Measure – contains definition of material type
Measure abbreviation – abbreviation for the material must be specified here but not longer than 6 symbols.
Material rate – obligatory field which defines amount of material produced per hour. It cannot be defined as a negative or zero value
Unite price – price of one unit
Group rate – cost per hour of your resources
Group risk factor – Risk Factor of the group
Besides, you can create groups by using your keyboard and choose colors for them. 
You can also convert any resource group to material and vise versa by clicking the icon in the bottom left corner of the table.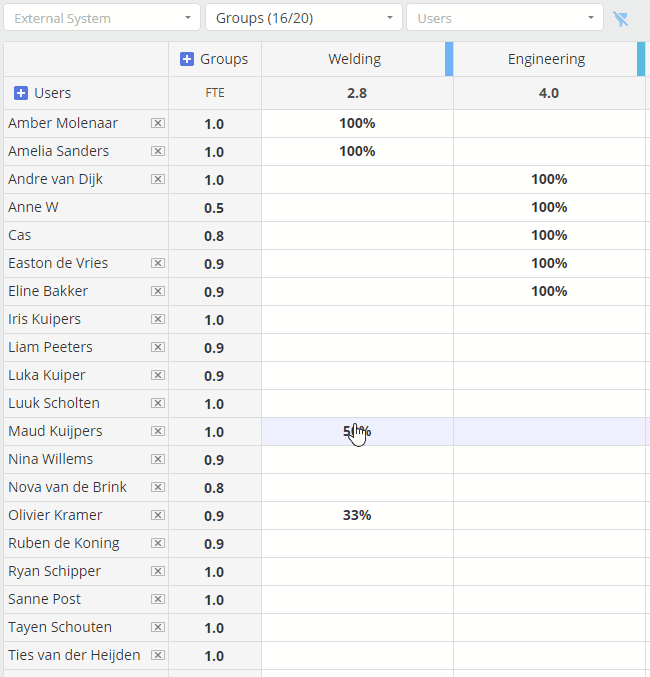 Screen #2 – Transfer Group into Material
Group Deletion
To remove Material group from the system you can either delete it or change its type. Please note, that before group deletion all tasks assigned to it must be reassigned.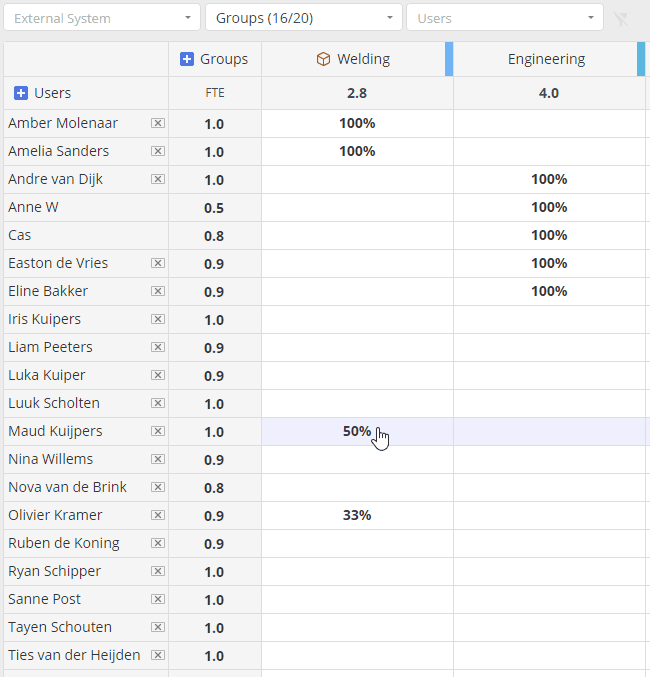 Screen #3 – Material Group removing
Material group in Tasks 
To define materials usage on task completion you would need to assign that task to a Material Group. Despite the fact that it operates with the different values(defined at Material Group creation) depiction of the Task Card differ a little from the default one. Also progress always can be reviewed in amount of hours, converted accordingly to a defined rate by selection "Show\Hide material units icon".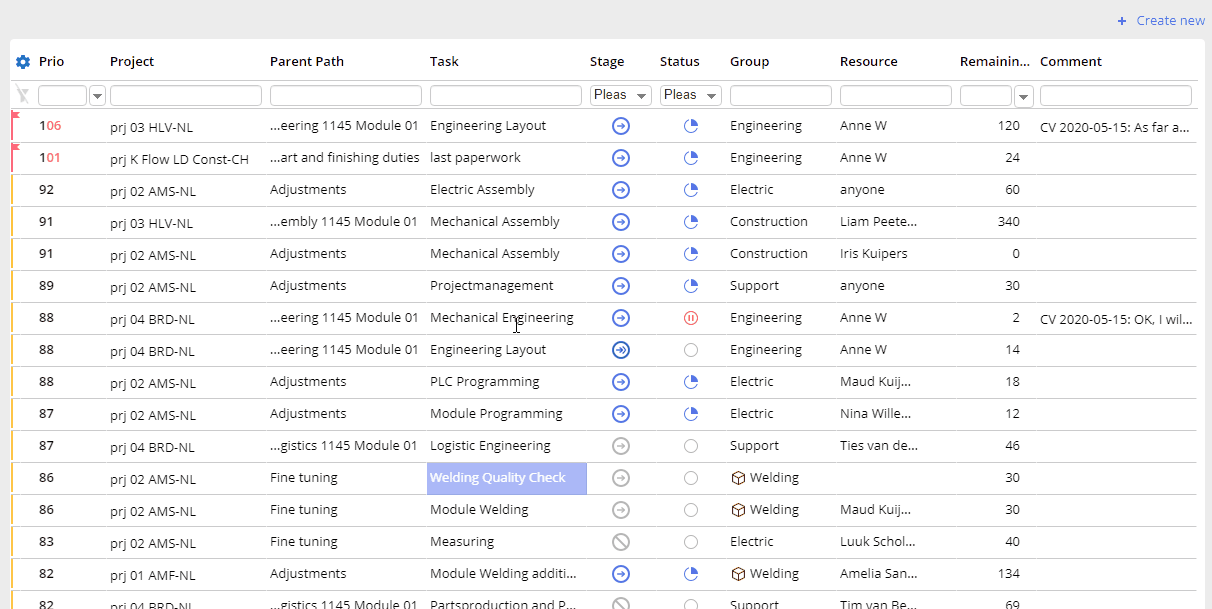 Screen #4 – Material Groups in Task Card
In case of multiple assignments summary Task Card depiction will change a little.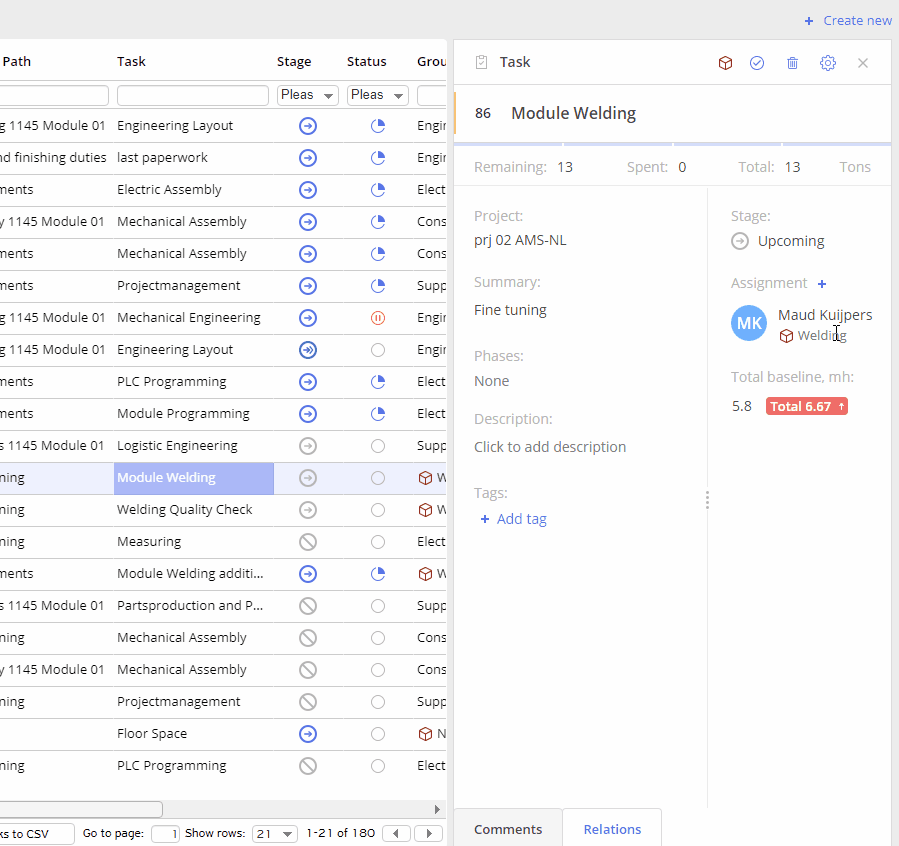 Screen #5 – Material Groups in Task Card with multiple assignments
External systems
At this moment Materials can be used only internally in Epicflow. On synchronization with external systems all task will be converted accordingly to specified rate into man-hours.