Prerequisites
Install Excel
Install and configure ODBC
Please be ware that ODBC driver must be installed in accordance with to the version of your Interbase environment (either x64 or x86). You may have an issue with the connection to Interbase in case if your Excel will use inappropriate ODBC driver version.
Connect to Interbase
Open Excel
Go to "Data" tab and select item "From Other Sources".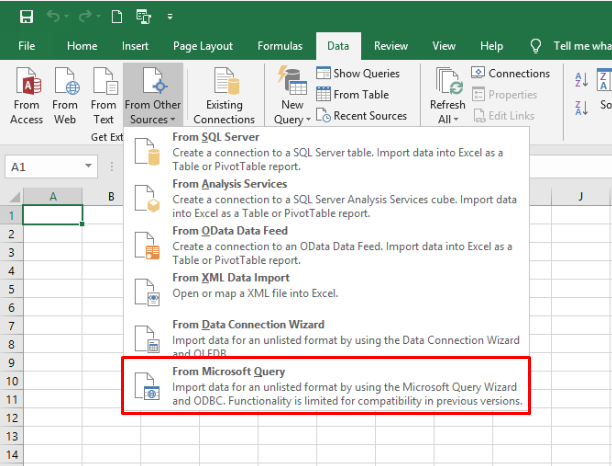 In appeared context menu select option from Microsoft Query
In appeared windows select Data source to which you would like to establish connection and confirm your action by left click over the "Ok" button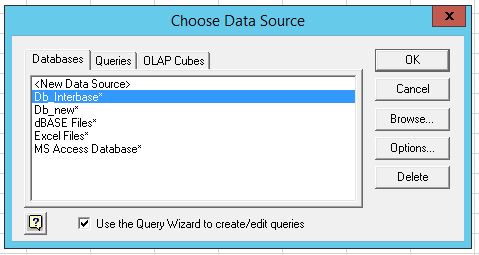 Transfer to the right block all required tables. Be aware that in case if tables are not connected you will be asked to define a connection for such manually.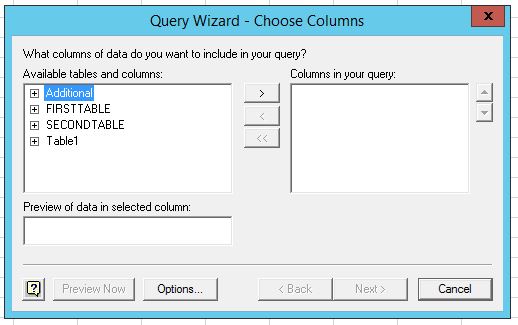 As a next step you may filter out data or apply specific sort order and Import can be finished by left mouse cursor click over the "Finish" button