Add user
To create a user in Epicflow press "plus" icon located above the users list in the top left corner of the page. On this action you'll be redirected to User Card frame in which you'll need to specify all mandatory information such as user name, role, email address and finish user creation by granting confirmation via pressing "Save changes" button.
To invite user into Epicflow system press left mouse button on the user name to open User Card and specify email address in corresponding field. As soon as previous action is done press "Invite" button appeared at the bottom of the frame page to finish invite procedure.
Map user
To map(link) external resource to previously created user in Epicflow open "Unmapped Resources" tab and drag required user from the Users list directly to the name of previously created one.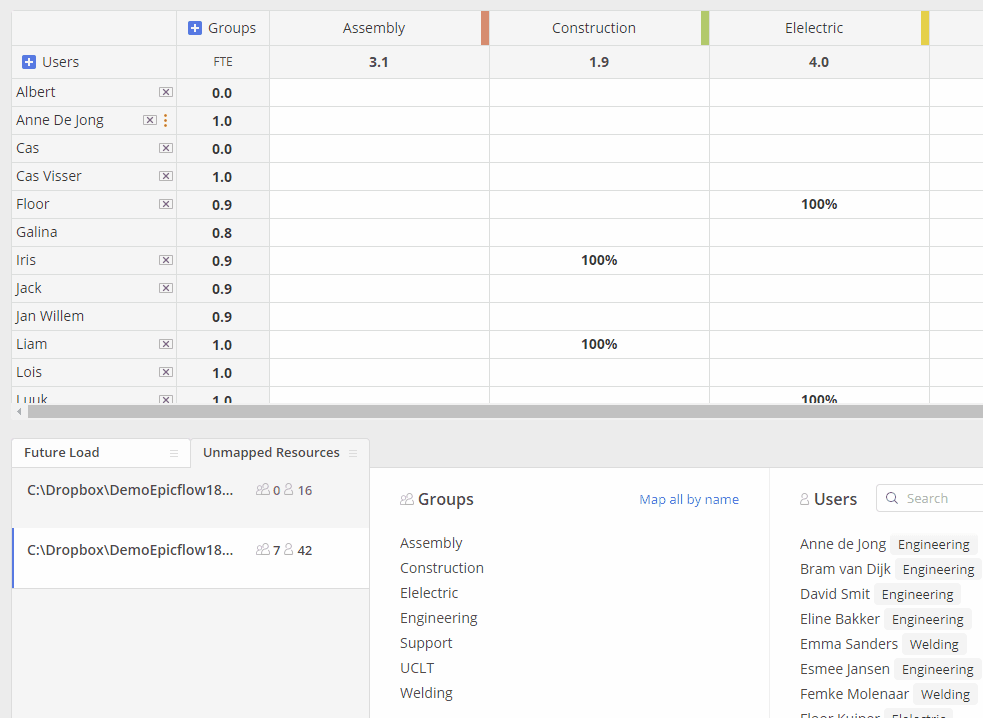 Screen #1 – Mapping external user
To create new resource and map(link) such to external one open "Unmapped Resources" tab and press "plus" icon located to the right from the User's name.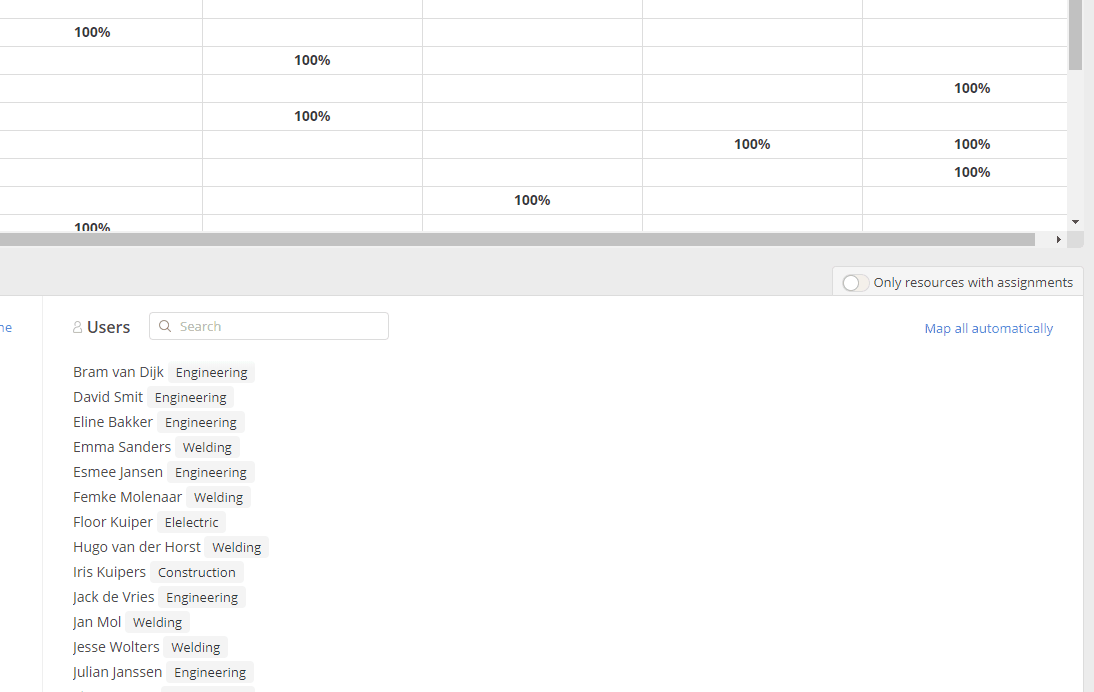 Screen #2 – Add new and map user
You can also use the Map All Automatically feature.
This function itself determines the mapping of the resource using the name and email assigned to the resource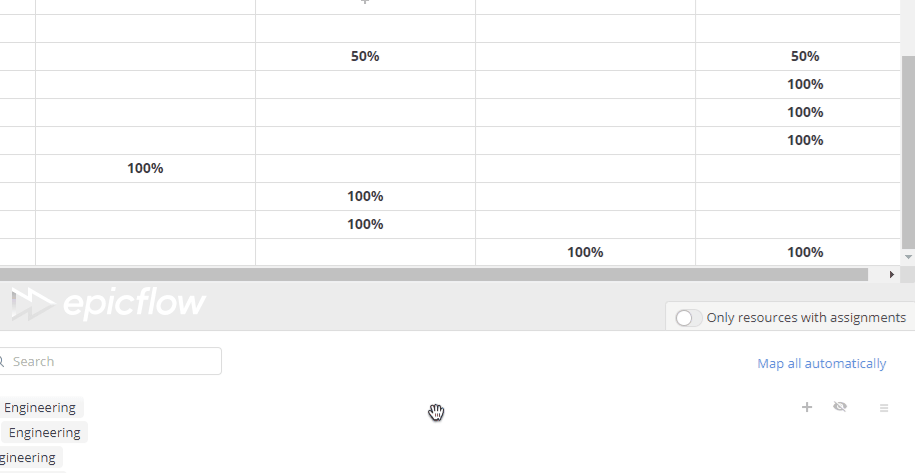 Screen #3 – Map All Automatically button
To unlink external resource with the user in epicflow hover over mouse cursor on the user name and after the click of left mouse button on "three dots" icon menu, located to the right from such, press "trash" button in front of the specified link in newly appeared "External Resources" context frame.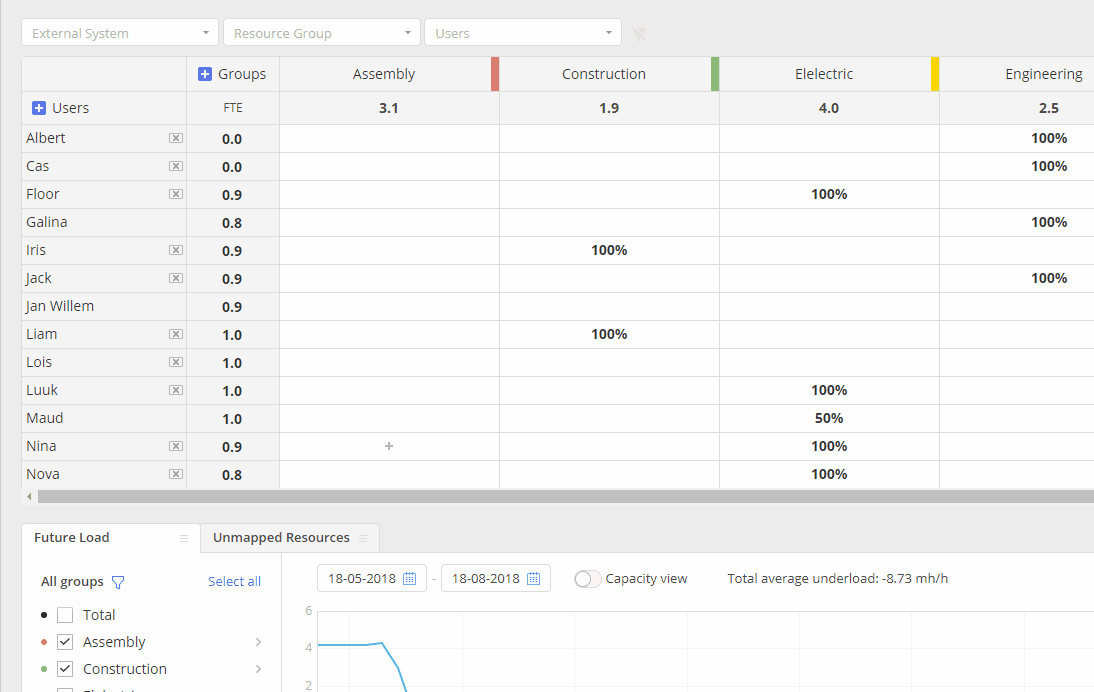 Screen #4 – Unmapping user
Delete user
To 

delete user from Epicflow

 press left mouse button on "three dots" icon menu, located to the right from such, and press "Delete user" button in newly appeared context menu.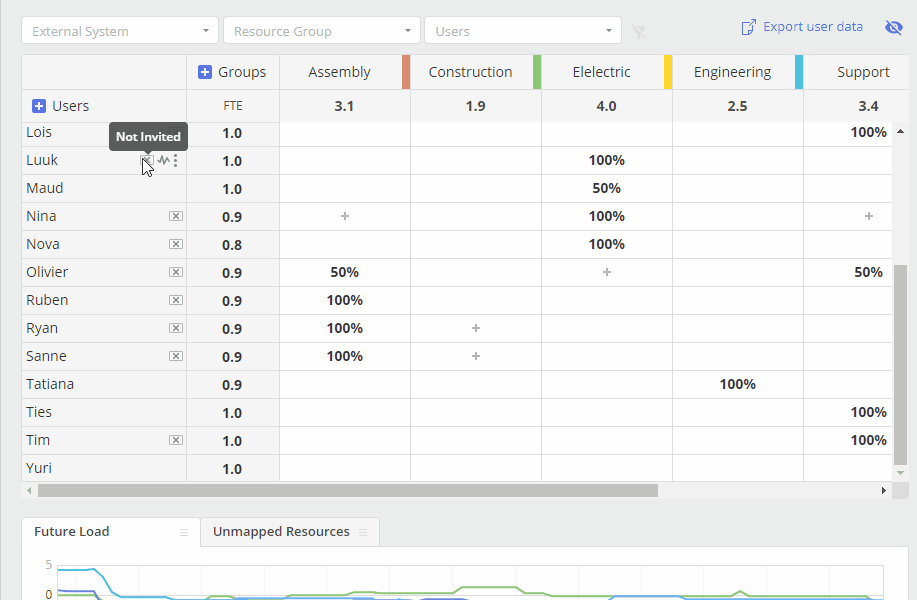 Screen #5 – Deleting user
Roles
Each resource in the epicflow system has its own set of permissions called "Roles".
These rights are configured on the Admin page and are described in detail in article Administration permissions overall overview.
In this article, we will consider the simplest example of assigning roles to a resource in a user's card.
This is easily done in a three simple steps:
1. In the Resource Management window, open a user card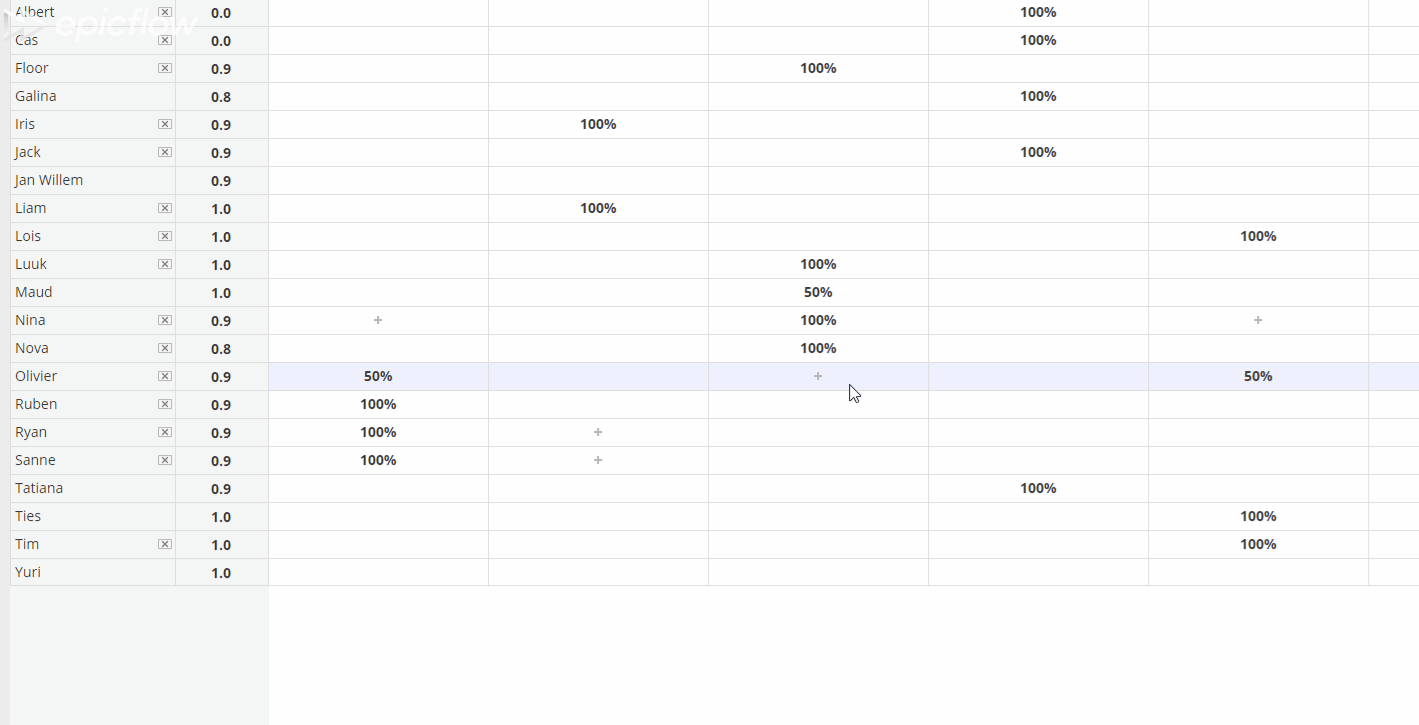 Screen #6 – Opening user-card
2. In the lower left part of the user card, you will see the "Roles" section. The standard role is the User role.
Let's add the roles of "Administrator" and "Project Manager" to this resource.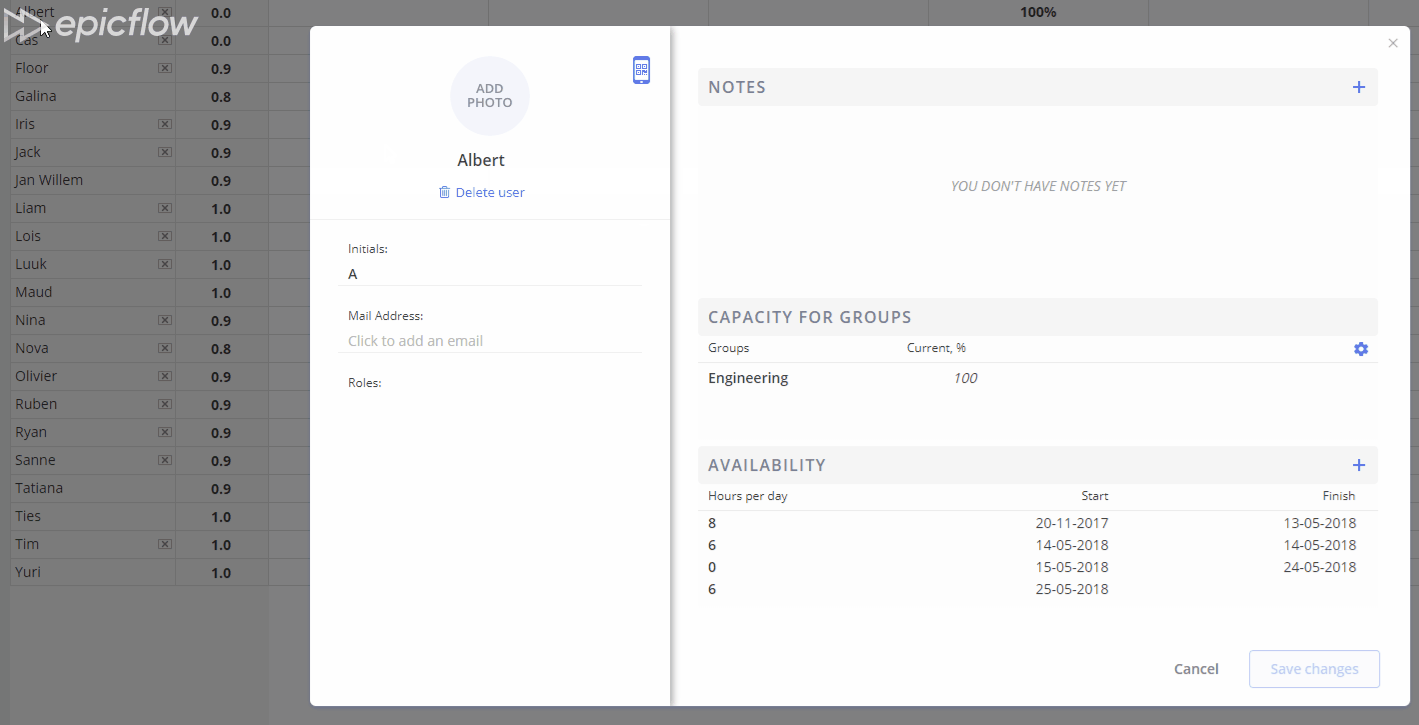 Screen #7 – Assigning roles to user
3. Now you need to save your changes. Click the "Save Changes" button. They will take effect immediately and will be visible to the user after the page is reloaded.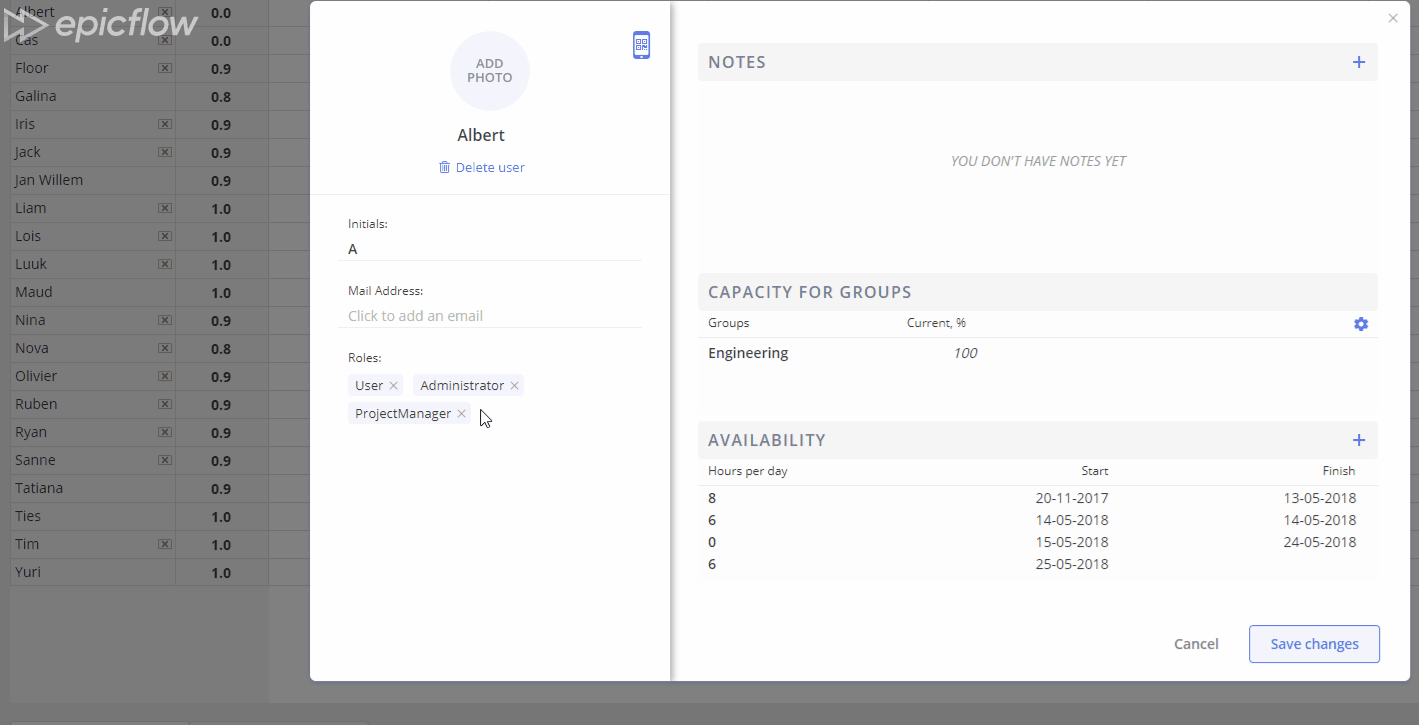 Screen #8 – Saving changes